I was born in Vancouver, BC and now live in Edinburgh, Scotland.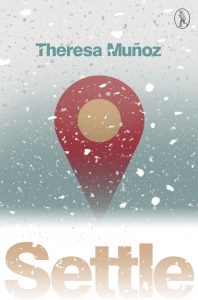 My poetry has appeared in journals across the Atlantic, including Be The First To Like This: New Scottish Poetry, Best Scottish Poems 2013, Poetry Review, Wild Court, Scottish Review of Books, the Scotsman, Canadian Literature, and many others. In 2018 I was a recipient of the Muriel Spark Centenary Award. 
My debut collection Settle (Vagabond Voices, 2016), shortlisted for the Melita Hume Poetry prize.
I have a PhD in Scottish Literature from the University of Glasgow, where I was an Overseas Research Scholar and Faculty of Arts Award holder. I am Research Associate at the Newcastle Centre for Literary Arts at Newcastle University.